Boost the Value of Your
PI System Investment
Proven tools to simplify complex analysis, reporting, and integration
 Data has never been more valuable – or plentiful. At current rates, US companies are producing enough data each year to fill 10,000 Libraries of Congress, but 88% of it is ignored. Our Process Plugins help you make the most of your IoT data and your PI System for greater insights into your asset performance, automated reporting, easy integration with your other enterprise systems, and simplified asset-based reliability and condition-based maintenance analytics. Plus, every plugin has been developed by experts and tested in real-world deployments, 
Quickly and easily add more than 80 advanced visualizations to your PI System 
Skip the complexity of custom configuration with these proven, ready-to-go, PI System plugins. They provide advanced visual layouts for your data and add an intuitive visual dimension to tracking the health and performance of your plant.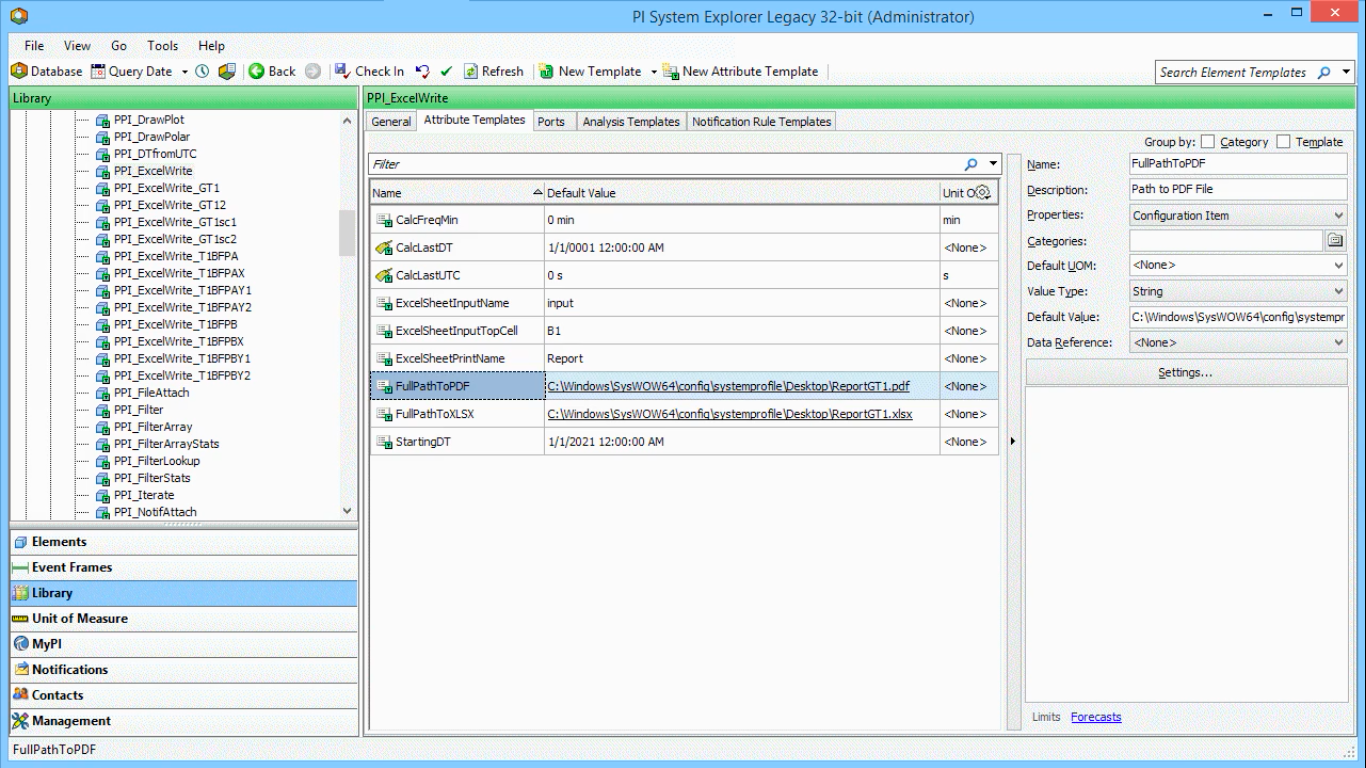 Simplify advanced reporting on your
Asset Framework data
The AF Reports engine from Process Innovations exports KPI and calculated data from your Asset Framework database into Excel and Adobe Acrobat PDF formats.
You can use it to save hundreds of hours by automatically generating routine reports for performance tracking or regulatory compliance.  Distribute the reports easily with your PI Notifications feature. 
Save time with hassle-free automated report generation and distribution
The PI Reports engine from Process Innovations significantly reduces time-wasting manual report compilation and distribution. The tool allows you to build your reports in Excel, with the data, formats, and layouts you prefer. Then, the system automatically generates new reports to meet your reporting schedule – hourly, daily, weekly, or monthly. Save man-hours every week and free your technicians for more important tasks.
Put your PI System data to work –
anywhere and any time you need it
 Every minute of every day your PI System is capturing and logging bits of data about your machinery, systems and even ambient conditions in your plant and your region. Process Innovations' PI Service Bus makes it easy to transform the formats of this raw data and make it available to every system you rely on to serve your customers. Generate actionable insights with easy access to all of your latest data. 
A complete package for managing power plant assets at market-based power plants
Built entirely in AF with a web-based front end, the solution includes a weather-based capacity forecaster and a power purchase rules manager with daily and monthly invoicing capability. Operators or others can enter availability data and then provide real time feedback to power purchasers as an option.
Connect to popular tools easily
Programming custom interfaces to connect the PI System to external tools and programs can be tricky. Our connector plugins allow you to make quick and easy connections to popular tools with simple, intuitive configuration – without programming!
Easily publish web accessible data and dashboards from your PI Reports and AF Reports engines. These handy reporting utilities extend our premium reporting plugins with extra functionality.
See the Process Innovations software in action and learn how it could help save your team save time and money managing your PI System data.
Complete the form and one of our software specialists will contact you shortly to schedule your free demo.