The Process Innovations Team
Jerry has been in technology leadership positions throughout his career at both leading companies like Microsoft, Oracle, and Verizon, as well as smaller ones like Fastly. He has held the positions of Chief Technology Officer, Chief Information Officer, and numerous executive-level jobs in the tech industry. 
As an entrepreneur, he founded a number of companies and joined several startups, preparing one for an IPO and another for sale to Verizon.  His technical strengths include Microsoft Cloud technologies and tools, performance optimization, big data and analytics, networks, systems architecture, scalability, and reliability. 
He has deep experience running service organizations. He has managed professional services, call centers, technical support, and account management at both large and small companies,  
Jerry earned a B.S. in Computer Science from the University of Maryland.
Director of Business Development
Caleb's deep expertise in chemical engineering and manufacturing process improvement provides an ideal background for his role in business development at Process Innovations.
He spent more than eight years overcoming the same kinds of challenges our customers face. At WestRock, a leading consumer goods and packaging solutions company in the pulp and paper industry, he managed forecasting and directed area production schedules for inventory management. He led his team to successfully maximize equipment availability and streamline production for optimal customer response.
He built significant experience with data-driven decision-making and continuous improvement initiatives aimed at increasing equipment availability, reliability, and reducing costs. His project management experience with capital projects, includes commissioning and startup of new processes with scopes involving mechanical, electrical and instrument, and computer system design. Previously at MeadWestvaco, he was responsible for the operation and reliability of all the equipment in the chemical recovery area.
Caleb earned a B.S. degree in Chemical Engineering at Virginia Polytechnic Institute and State University and an M.B.A. degree from North Carolina State University.
Senior Application Specialist
With more than 20 years of diverse experience in OSIsoft PI System installations, system integrations, as well as support and training, Rebekah Atkinson is our most senior Application Specialist at Process Innovations and an OSIsoft Technology expert. Rebekah's customer list includes leading electric power utilities, natural gas utilities, smart grid initiatives, gold mining operations, and many others.
Prior to joining Process Innovations, Rebekah spent 11 years working directly for OSIsosft as an application engineer, VBC engineer, and product manager.
Rebekah earned a B.S. in Chemical Engineering from Washington State University and is certified as an OSIsoft Accredited PI System Infrastructure Specialist Level 100. 
Senior Application Consultant
Cory has eight years of experience with complex industrial monitoring and diagnostics in the oil and energy industry.
Prior to joining Process Innovations, Cory worked for Ansaldo Energy Group, a division of Power Systems Mfg. As a combustion engineer and later a monitoring and diagnostics engineer, he developed deep expertise and experience monitoring and troubleshooting engineering issues for combustion systems.
He began his career as an assembly engineer and later a cooling design engineer at GE Aviation. There he led teams of mechanics in tear downs of development engines and worked on multiple engine programs focusing on combustion hardware.
Cory earned a B.S. in Aerospace Engineering from University of Florida and holds seven OSIsoft Pi System certifications including Data Archive Security, Implementation, and Application Development.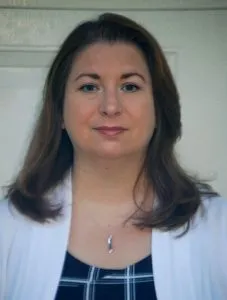 Senior Application Consultant
Keri has over 20 years of experience with enterprise IT software and over a decade of experience with the PI System.
Prior to joining Process Innovations, Keri was a Team Lead and PI Administrator at the energy and pipeline company TC Energy. There she managed the PI System architecture and led the PI team.
She began her career at IBM Global Services developing client solutions for Oracle, Informix, PeopleSoft, and BusinessObjects implementations.
Keri earned a B.S. in Computer Science and Mathematics from Concord University.
Senior Application Specialist
Ken has more than 24 years of experience developing large scale power plant performance monitoring systems. He is an expert at performance and condition based maintenance monitoring for industrial IoT device data.
Ken has been a key architect in the development of our Process Plugins. His extensive experience with the OSIsoft PI Asset Framework, including the design and implementation of asset framework element structures, tables, templates, and units-of-measure has enabled him to extend the platform with dozens of purpose-built plugins optimized for the needs of industrial customers. 
Previously, he worked as the Supervisor of Application Engineering at General Physics Corporation. There he developed performance monitoring systems for hundreds individual power plant units. He also served as a project manager, a classroom instructor, and a key developer of engineering methodologies used in online performance monitoring.
Ken is a Gulf War Navy (nuke) Veteran (submarines).
Ken earned his B.S. and M.S. in Mechanical Engineering at Penn State University, and is a New York State Licensed Professional Engineer.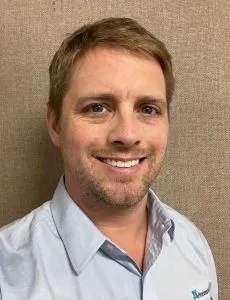 Senior Application Specialist
Nick has over 16 years of broad-based experience in systems engineering and business administration. His diverse experience includes roles as an OSIsoft application specialist, an IT project manager, a cybersecurity analyst, a Java and ASP.NET/SharePoint application developer, and a business analyst.  
At Process Innovations, he develops custom web services and advanced integration tools that allow the PI System to interface with popular enterprise applications like Maximo, Salesforce, SAP and EAM. He also builds applications that allow users to pull data from and insert data into PI from a variety of third-party data services.
Nick has earned advanced degrees in systems engineering and business administration.
Leane has more than 16 years of experience in office operations, accounting, and legal compliance. She is an expert at making sure offices and teams have the operational and logistical support to run smoothly. 
Since 2014, she has managed accounting and office operations for Process Innovations. She also supports client relationships and manages the company's records and reporting.
Previously, she was the Manager of Legal Compliance at ADP Screening and Selection Services in Fort Collins, CO. There she managed a team of compliance professionals and provided in-house corporate attorneys with analysis and research
Leane earned a B.A. Summa Cum Laude from Regis University and a paralegal certificate from the University of Colorado in Denver.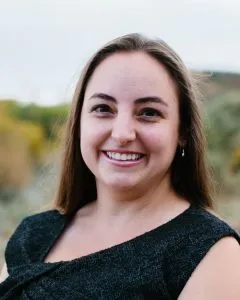 Cristina has more than 10 years experience nurturing relationships, liaising with and influencing stakeholders at many levels to ensure positive outcomes.
She began her career as a Public and Cultural Affairs Intern for the State Department working in the US embassy in Rome. As part of her duties as a junior level foreign service officer, she translated and analyzed Italian news articles and shared the commentary analysis with other embassies and senior officials. She also coordinated cultural programs and wrote speeches.
After working as an Account Manager for FedBid, an online marketplace working to optimize how governments and educational institutions buy goods and services, Cristina spent four years teaching elementary school. Now, she uses her expert relationship skills to manage human resources and talent acquisition for Process Innovations.
Cristina earned a B.A. in International Studies from Virginia Tech. She earned a teaching certificate at Mary Baldwin University and studied at Instituto di David in Florence, Italy.
Katherine Chalmers has 25 years of experience building marketing programs and organizations for business-to-business tech companies. She has managed all aspects of marketing including branding, lead generation, content, marketing operations, partner programs, and product marketing.
She earned an MBA from Emory University, a BA in History and Global Policy Studies from the University of Georgia, and studied at Science Po (the Institue d'Etudes Politiques) in Paris, France.